IMPERIAL CHALLENGE-April 16, 2021
GENERAL INFORMATION and CATEGORY DESCRIPTIONS
Start Line location:
Intersection of Barton Road and Airport Road
Best places to park are the Airport Road Lot and Colorado Mountain College
Categories:
SkiMo Women and Men
Retro Open Women and Men
Heavy Metal/Rec Open Women and Men
Snowboard/Splitboard Women and Men
Team Relay
If you're looking for a tough honest challenge with a low-key community vibe then you've come to the right place. The Imperial Challenge helps commemorate springtime in Breckenridge.
What is it?
The Imperial Challenge is a pseudo triathlon.
The Imperial Challenge is a rite of spring.
The Imperial Challenge is a party.
The Imperial Challenge is what you make of it.
The Imperial Challenge is fun!
Click these links for photos from past years! Thank you Climbbetty!
2017
2016
2015
2014

CATEGORIES
Retro Open (also known as the Doc PJ Category)
When the Imperial Challenge first began everyone rode with their ski gear on the bike. Doc PJ has never done it any other way! While most competitors now use the Gear-Drop-Off option, we maintain tradition with the Retro Open Women and Retro Open Men Categories. Competitors pedal with ALL their uphill and downhill gear. It is NOT necessary to pedal with ski boots on but you must bring boots with you on the bike. Awards will be presented to the Top 3 Males and Top 3 Females. Retro Open racers are eligible for the Overall Championship.
Skimo-19 & Under, 20-29, 30-39, 40-49, 50-59, 60-69, 70+ in both Male and Female
These competitors are on BIKES for the first portion. Most competitors in these categories go uphill on lightweight SkiMo setups (although that is NOT a requirement). This category is designed for those intending to compete in their age group and for the Overall. Skimo category racers typically produce the fastest times in the event. The first place in each Age Division, with the Overall Top 3 having been removed, will be recognized.
Heavy Metal/Rec Open-(skis required)
Over the years we've received feedback that the event has gotten super competitive (not necessarily a bad thing)! This is due to the introduction of lightweight SkiMo gear and basic human evolution. This category is for those that have a heavy set-up and/or just wanna have fun. This category hearkens back to the good old days when the Imperial Challenge was more participatory. That said, we do recognize the Top 3 Men and Top 3 Women. After all, it is a competition!
*To be clear, you may compete in this category on lightweight equipment. You see, Heavy Metal/Rec Open is as much about your attitude as it is the equipment you're using.

Splitboard/Snowboard (One Category)
This is for those on a Splitboard or who climb on Snowshoes, and descend on a regular Snowboard.
Awards to the Top 3 Males and Top 3 Females.
Runners
Perhaps the most hard core group that will be racing (no offense to anyone else)!
Runners contest the exact same course as everyone else and will run the section that everyone else will ride. This is a 6 mile section…essentially a 10K. Runners may ascend and descend on their gear of choice…this is an OPEN category in that we do not break it down between Heavy Metal, Snowboard etc…
Runners will start at 9:15 and we will recognize the Top 3 Males and Top 3 Females
Team Relay
The relay offers two different categories; Team Relay Bike and Team Relay Run
One teammate races on the first section of the course (either running or riding). The second teammate does the Ascent and the Descent.
This category is designed for those that don't want to do the whole course, don't ski and can only do the Ride or the Run, or don't Ride or Run and only want to do the ski! The Ascent/Descent portion for Team Relay competitors may be done on any type of gear that has metal edges. Stated another way, this is an open category that will not be broken down further by type of ski/snowboard gear.
Thank you to Lynn and Skylar Drakos for bringing back the relay concept in 2018!
REGISTRATION/PARKING/BIB PICK-UP/START TIMES
ENTRY FEE:
$55
$75 for Team Relay
ENTRY INCLUDES:
SWIX beanie with Imperial Challenge lettering
Natural Grocers re-usable shopping bag with goodies

ONLINE REGISTRATION ONLY:

Pre-register online through Friday April 15 until 6:00pm Mountain Time
BIB PICK-UP
At Colorado Mountain College parking area
On Race Day(s) only beginning at 7:00am
PARKING
Colorado Mountain College
This is the most convenient parking as it puts you very close to the Start Line>
Another good option is Airport Road Lot
PART 1 - GEAR DROP-OFF
The Transition area will be in the Parking Lot directly beneath the Peak 7 Gondola Station at Crystal Peak Lodge
GEAR DROP-OFF begins at 7:30am.
Bike Racks are first-come, first-served with a maximum of two athletes per rack.
A couple of bike racks will be reserved for Retro Open…we will let you know where they are before you start!
This area is limited so please be efficient with your time…thank you!
PART 2 - THE RIDE / THE RUN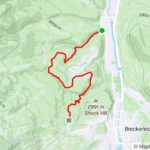 STRAVA SEGMENT https://www.strava.com/segments/771940
HELMETS ARE MANDATORY FOR CYCLISTS DURING THE BIKE PORTION ONLY!
The first portion of the Imperial Challenge is a Bike or Run from the intersection of Barton Road/Airport Road to the base of the Breckenridge Ski Resort via County Road 3. The route is 5.0 miles and is on mostly dirt road.
For cyclists…some choose Road Bikes, some choose Mountain Bikes.
Others choose Cross bikes.
Your choice doesn't matter to us, but choose wisely. And remember 2009 when it snowed a foot the night before the race!
TRANSITION ZONE and BIKE SECURITY
We will have at least one person at the Transition area keeping an eye on gear. HOWEVER, we will NOT provide security for bikes. BRING A LOCK so that your bike is secure while you are climbing.
PART 3 - THE ASCENT AND DESCENT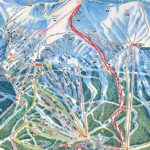 The choice of UPHILL gear generates the most discussion! Factors including weight, comfort, transition times and performance are considered! You will see racers on ultralight SkiMo gear. Some choose telemark gear. Others choose more traditional AT gear. You'll see splitboards and folks on snowshoes carrying gear in a backpack. It doesn't matter how you ascend as long as the stuff you're descending on has metal edges. Running cleats, sleds, skate/classic nordic skis are not allowed. *To be clear, Heavy Metal/Rec Open competitors may race on lightweight equipment. Heavy Metal/Rec Open is as much about your attitude as it is the equipment you're using. That said, sandbagging is strongly discouraged. Just be mindful of the 12:30 cut-off at the top of the T-Bar.
COURSE DESCRIPTION-ASCENT/DESCENT PORTION
Climb Fort Mary B to Claimjumper to bottom of T Bar.
Climb up T Bar lift line to top of T Bar.
At top of T Bar continue straight up Imperial Ridge: the shoulder of Peak 8.
Continue climbing to very top of Imperial Chair
Descend Imperial Ridge to just above top of T Bar
Turn left out the North Pole Gate
This will merge you onto Pika
Descend Pika to Claimjumper
Left onto For Mary B and finish to the skier's right of the Independence Super Chair.
THE AWARDS
FOR THOSE RUNNING…
Overall Top 3 Men and Women RUN competitors will receive:
1st Place=First Place Medal
2nd Place=Second Place Medal
3rd Place=Third Place Medal
FOR THOSE CYCLING…
Overall Top 3 Men and Women BIKE competitors, including Retro Open, will receive:
1st Place = 2021/22 Breckenridge Ski Resort Season Pass and First Place Medal
2nd Place = Second Place Medal
3rd Place = Third Place Medal
Medals will be presented to the Top finisher in each Age Category and Retro Open with the Overall Top 3 removed.
Medals will be presented to Top 3 Place Overall Male and Female Heavy Metal/Rec Open finishers.
Medals will be presented to the Top 3 Overall Male and Female Splitboard/Snowboard finishers
Medals will be presented to the Top 3 Teams in the Team Relay, regardless of gender or equipment used.
HAGAN SKI MOUNTAINEERING LIMITED OFFER!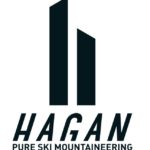 Hagan Ski Mountaineering is offering a Hagan Imperial Challenge Special.
Click this link to be directed to special pricing direct from Hagan. This is a limited time offer…
USE THE CODE: IC50