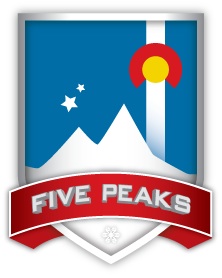 UPCOMING EVENT
THE FIVE PEAKS SKI MOUNTAINEERING RACE
The Highest SkiMo Race in the United States, is set for Saturday March 10th! BIG SHOUTOUT to our venue host the Breckenridge Ski Resort!
LEARN MORE
REGISTER
Whether you race the Summit Mountain Challenge, the Firecracker, 5 peaks or the Imperial Challenge you are in for a great time at a fantastic venue.  Mavsport's events are the perfect blend of challenge and fun.  There is no better way to get plugged in to the local community and to enjoy what Breckenridge has to offer.  Besides…you just can't go wrong when a party breaks out at a bike race.
Todd Rankin
All great ski movies have some sort of legendary culminating event at the end of the season…If Breck had a ski movie the Imperial Challenge would be our showcase event, and the protagonist would prevail victorious and get the girl!